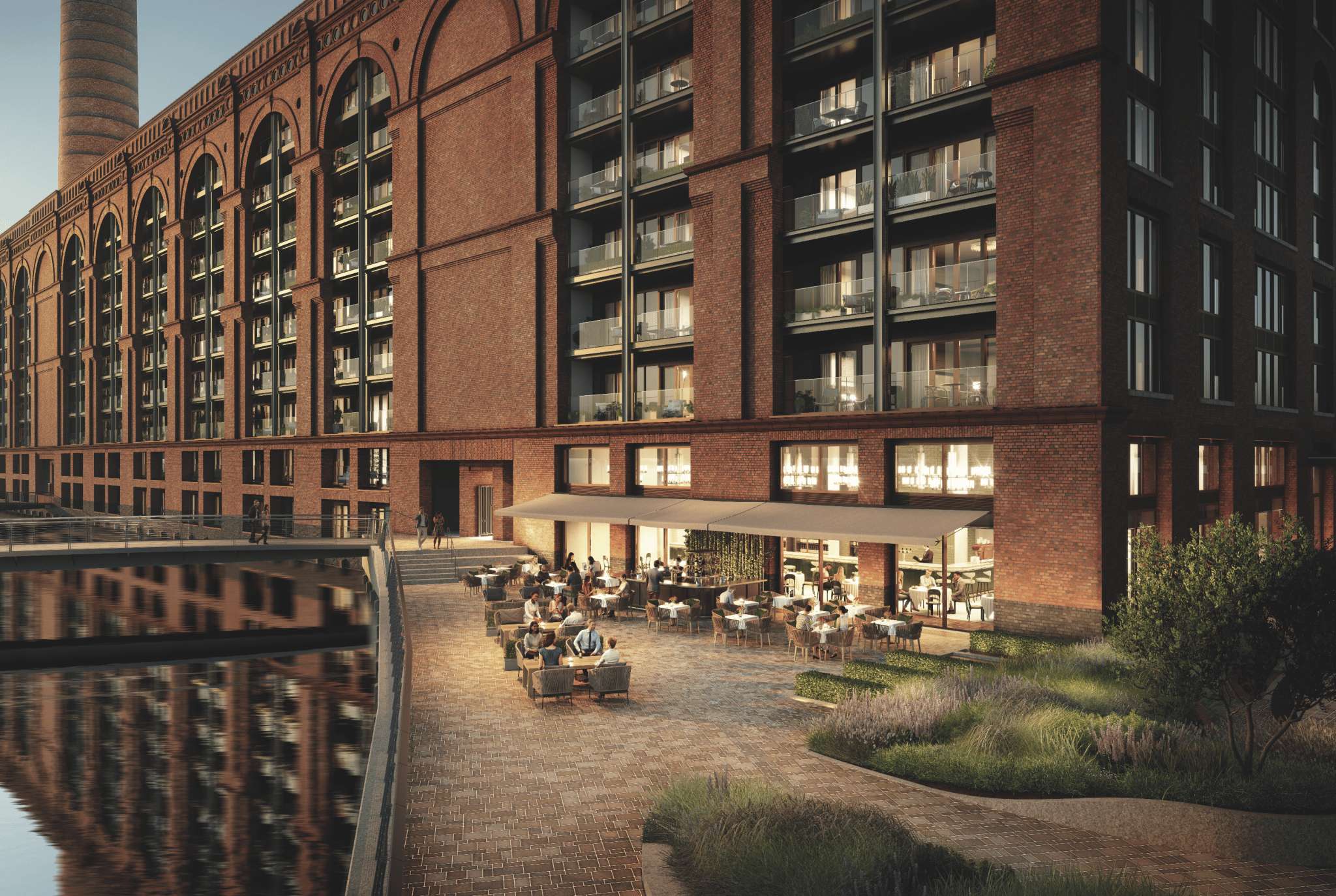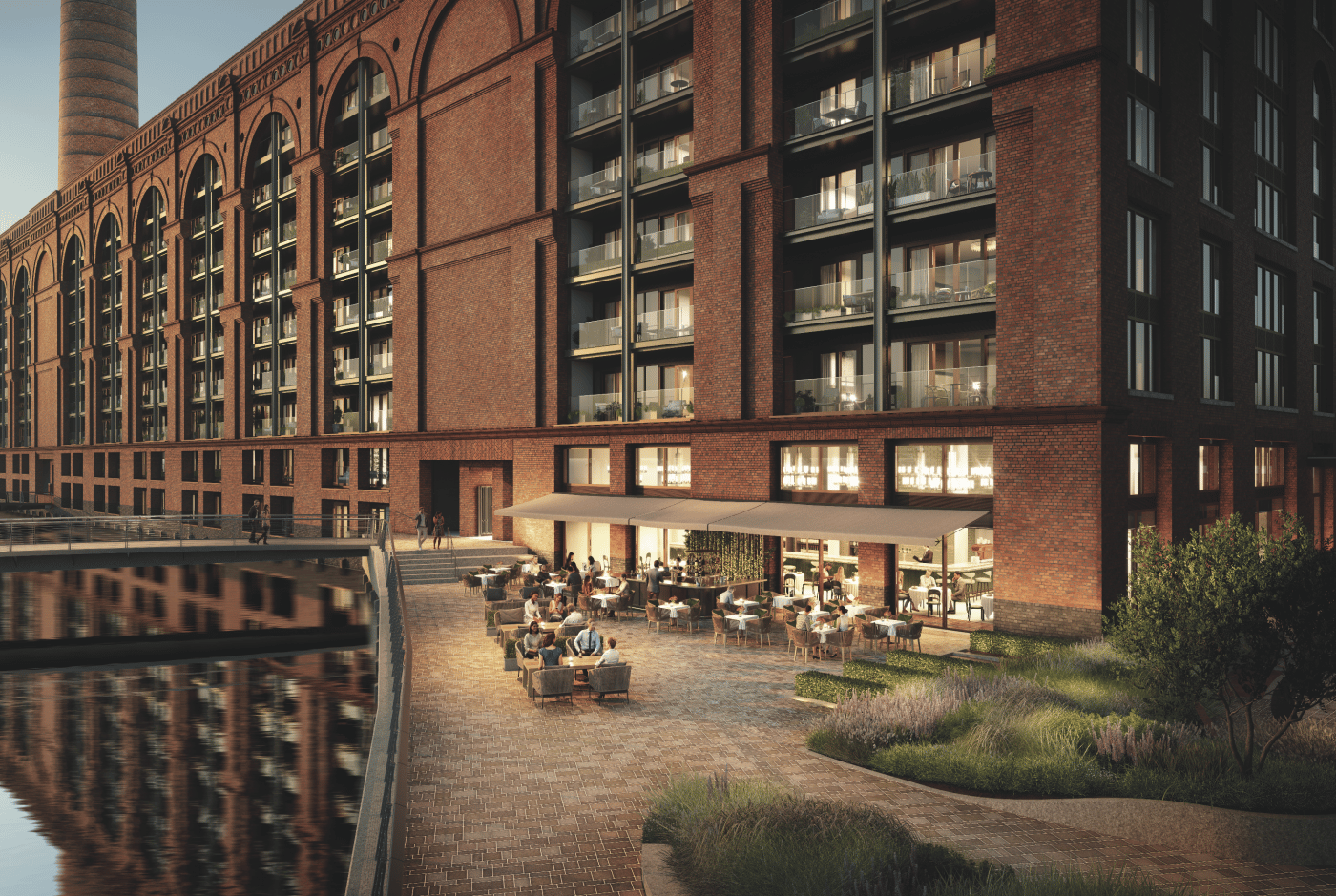 The 20-metre swimming pool is as peaceful and serene a destination as you can find. Columns of light reflect in the water, casting an ethereal glow around the monochrome loungers, jacuzzi and shimmering, geometric tiling. The sauna and steam room provide a sanctuary for relaxation and total escapism.
二十米长的室内游泳池是尊贵住户享受清静闲暇时光的好去处。泳池灯光辉映水面,配合池边的自然色系躺椅、按摩浴池以及几何造型的闪光瓷砖,营造出一种静谧缥缈的唯美氛围。桑拿和蒸气浴室也是尊贵住户放松身心、暂离烦嚣的胜地。
二十米長的室內游泳池是尊貴住戶享受清靜閒暇時光的好去處。泳池燈光輝映,配合池邊的自然色系躺椅、按摩浴池及幾何造型的閃光瓷磚,營造出一種靜謐縹緲的唯美氛圍。桑拿及蒸氣浴室亦是尊貴住戶放鬆身心、暫離煩囂的勝地。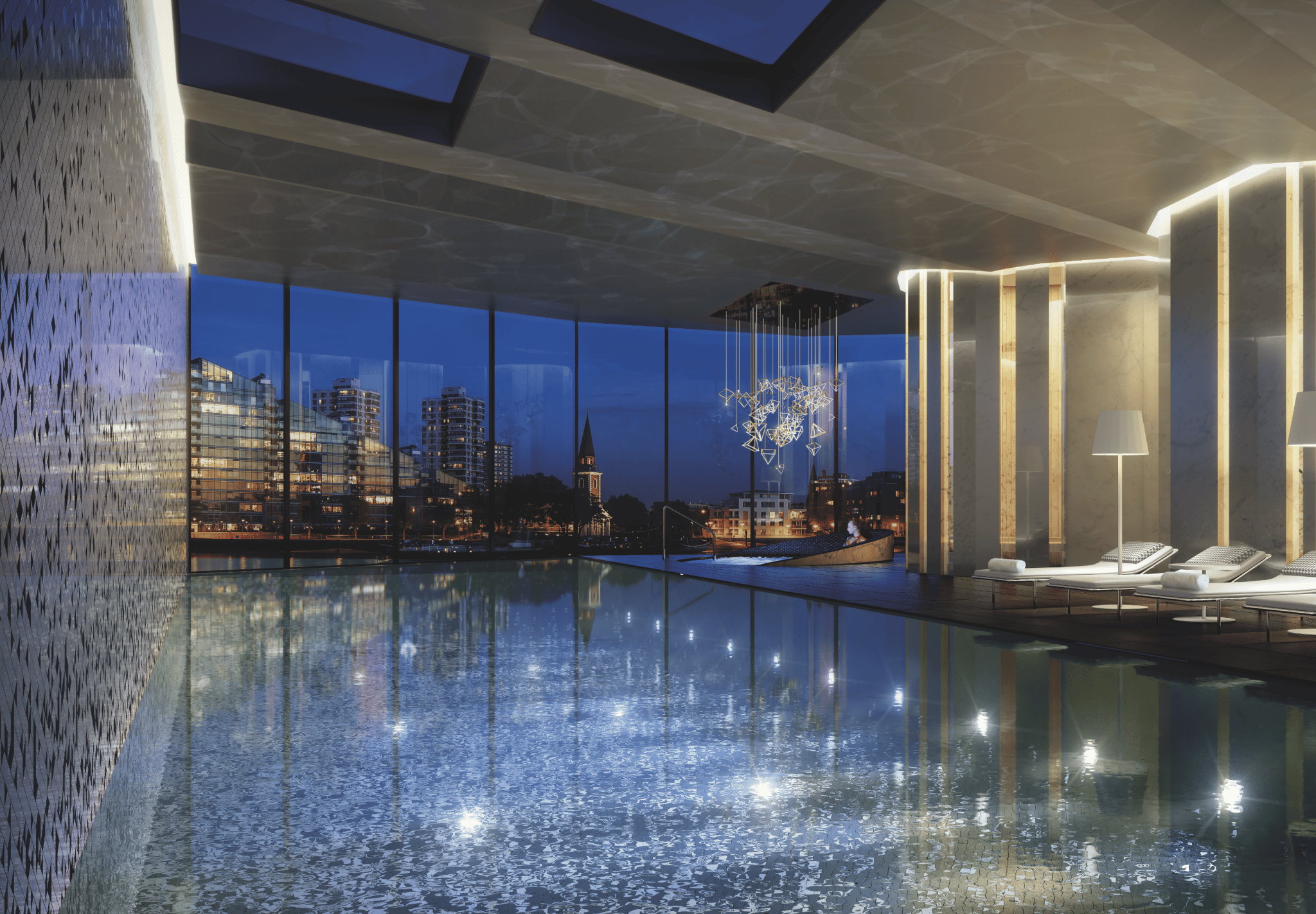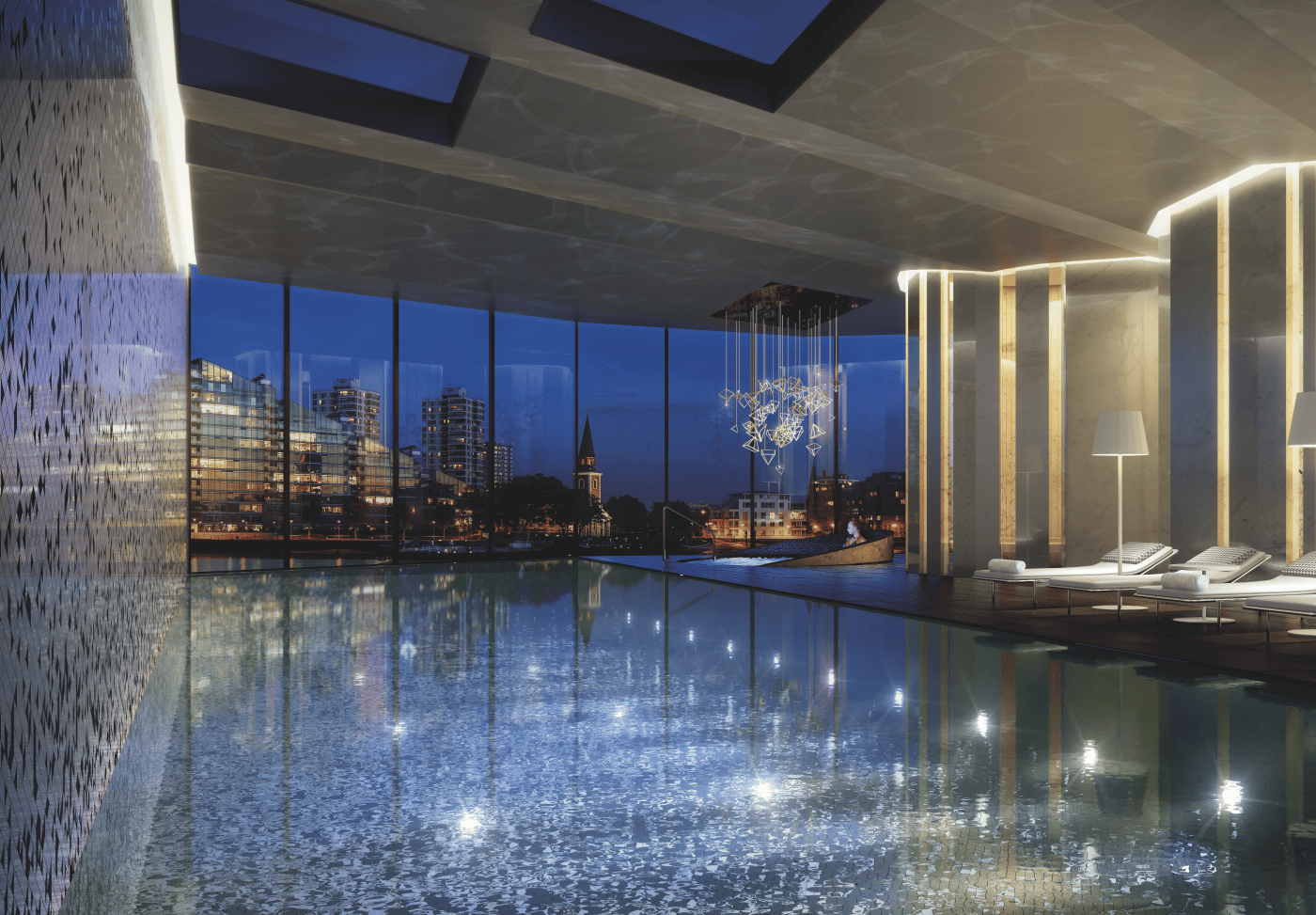 The riverfront restaurant caters for the highest needs and demands, providing ample opportunity for al fresco dining and socialising by the water.
河畔餐厅为宾客提供顶级佳肴和高级餐饮服务,是露天用餐和河畔聚会的理想地点。
河畔餐廳為賓客提供頂級佳餚及高級餐飲服務,是露天用餐和河畔聚會的理想地點。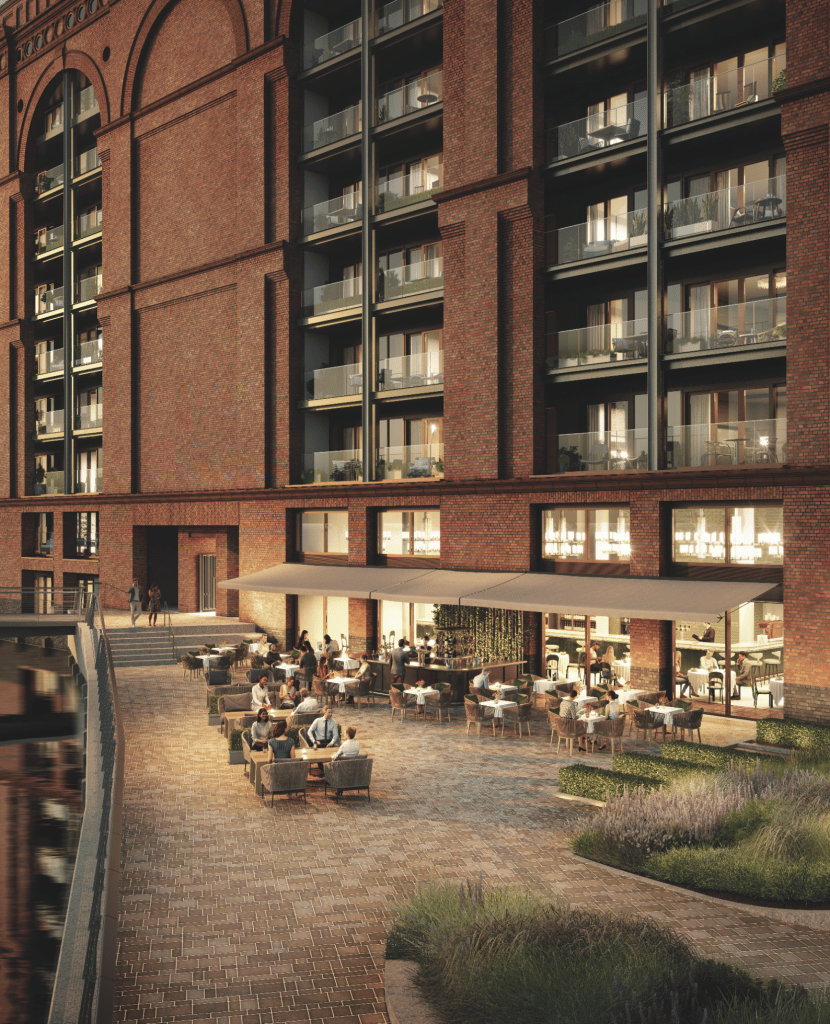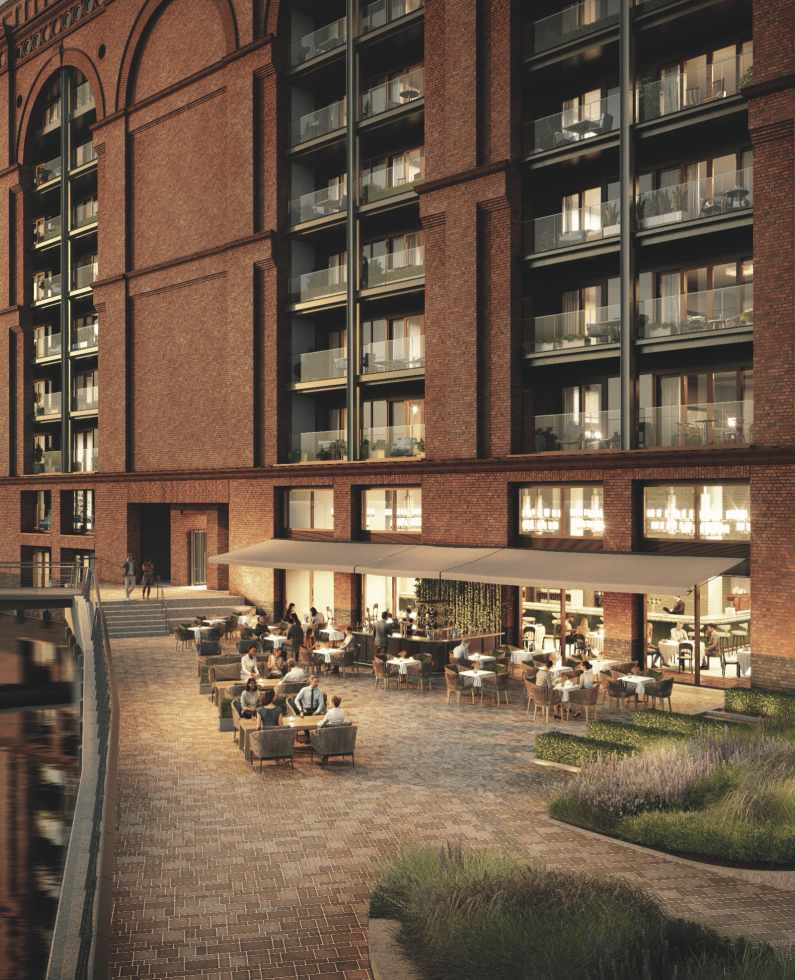 A state-of-the-art health and fitness centre delivers the most sought-after asset to modern living: holistic wellbeing.
现代化的健身中心,引入先进的设施,助您打造身心健康。
現代化的健身中心,引入先進的設施,助您達致身心健康。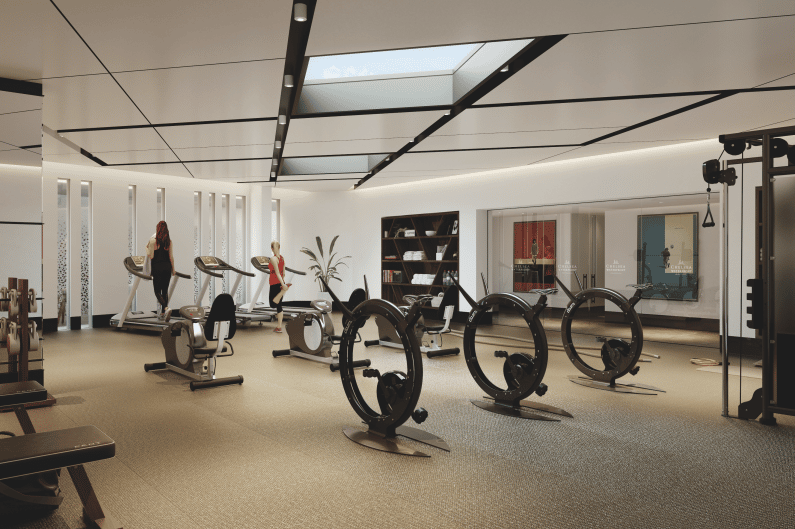 The luxuriously appointed wellness facilities at Chelsea Waterfront will set a new benchmark in relaxation and tranquillity. Light-filled, comfortable, Residents' Club Lounge, ideal for working, meeting people, socialising or just to take some quiet time to enjoy the river views.
Chelsea Waterfront的豪华康乐设施,将成为享受闲暇场所的新典范。住户贵宾厅采光充足、布置舒适,非常适合办公、会客、交际,或是静静欣赏河畔美景。
Chelsea Waterfront的豪華康樂設施,將成為享受閒暇場所的新典範。住戶貴賓廳採光充足、佈置舒適,非常適合辦公、會客、交際,或是靜靜欣賞河畔美景。