Interiors at Powerhouse play an equally important role in preserving the building's history and architecture. Every apartment has been designed to create spacious and elegant interiors with views across the River Thames.
POWERHOUSE 的室内设计以保存原建筑的历史及风格为基础。 匠心独运的设计使每间公寓空间感十足,装潢雅致,视野开扬,可饱览泰晤士河两岸的迷人美景。
POWERHOUSE 的室內設計以保存原建築的歷史及風格為基礎。 匠心獨運的設計使每間公寓空間感十足,裝潢雅致,視野開揚,可飽覽泰晤士河兩岸的迷人美景。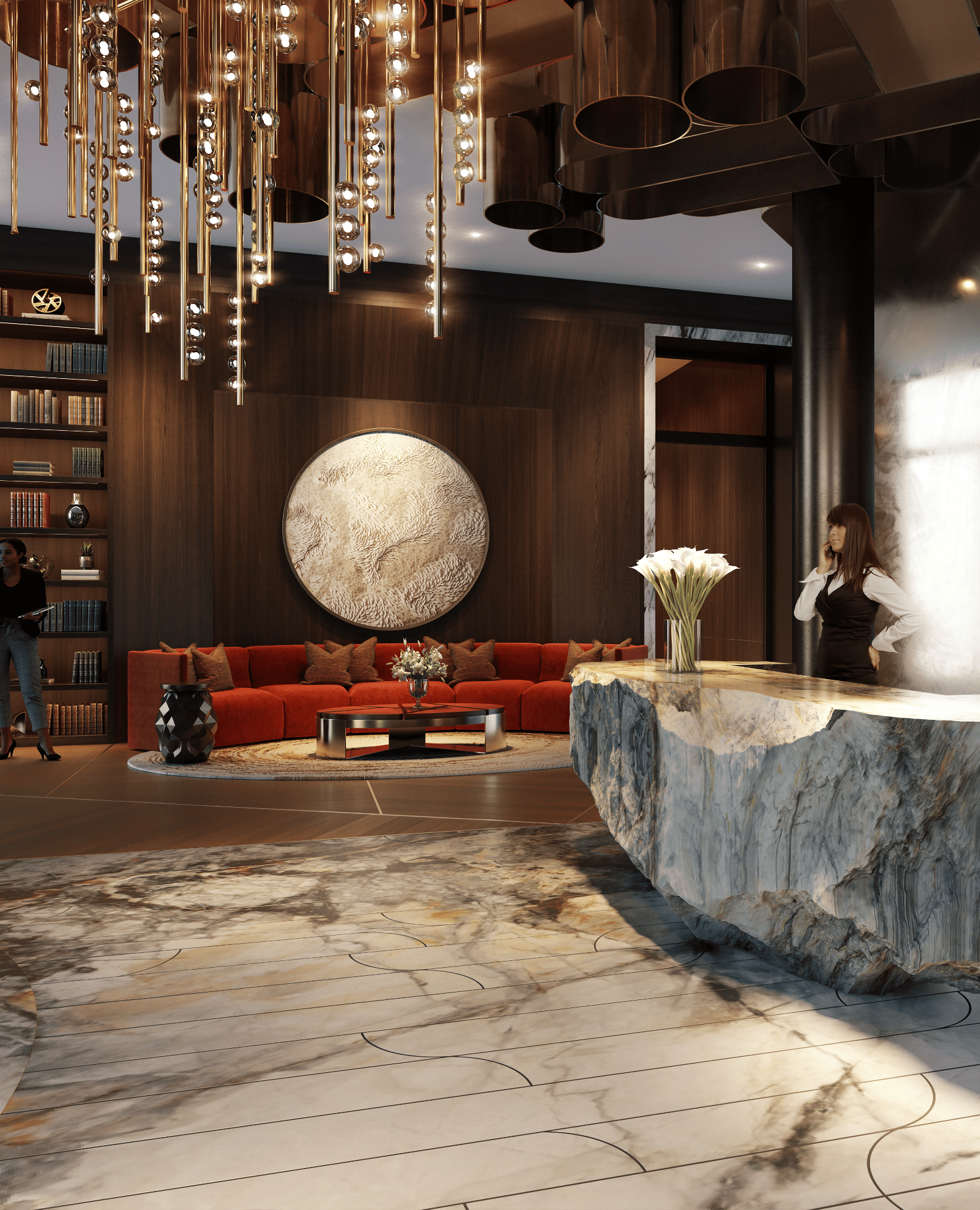 Luxurious, spacious bedrooms with contemporary fittings and bespoke lacquered wardrobes.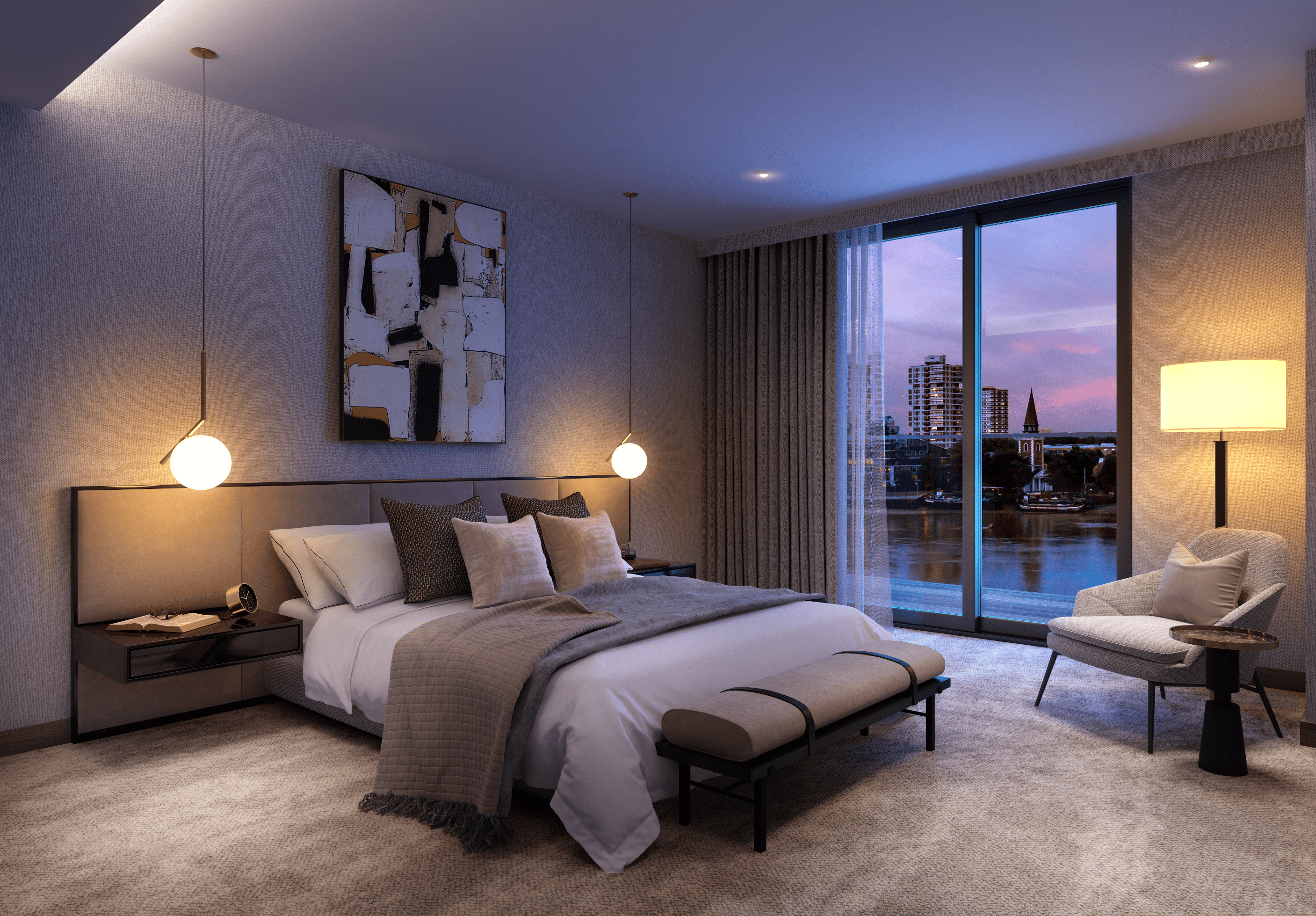 In the apartments at Powerhouse craftsmanship is everywhere – from the cabinet work in the kitchens to the high quality bathroom finishes. Kitchens feature top of the range fully-integrated appliances and bespoke cabinetry.
POWERHOUSE公寓装潢手工精细,无论厨柜或浴室均选用优质建材。厨房设备更先进完善并设定制厨柜。
POWERHOUSE公寓裝潢手工精細,無論廚櫃或浴室均選用優質建材。廚房設備更先進完善並設定制廚櫃。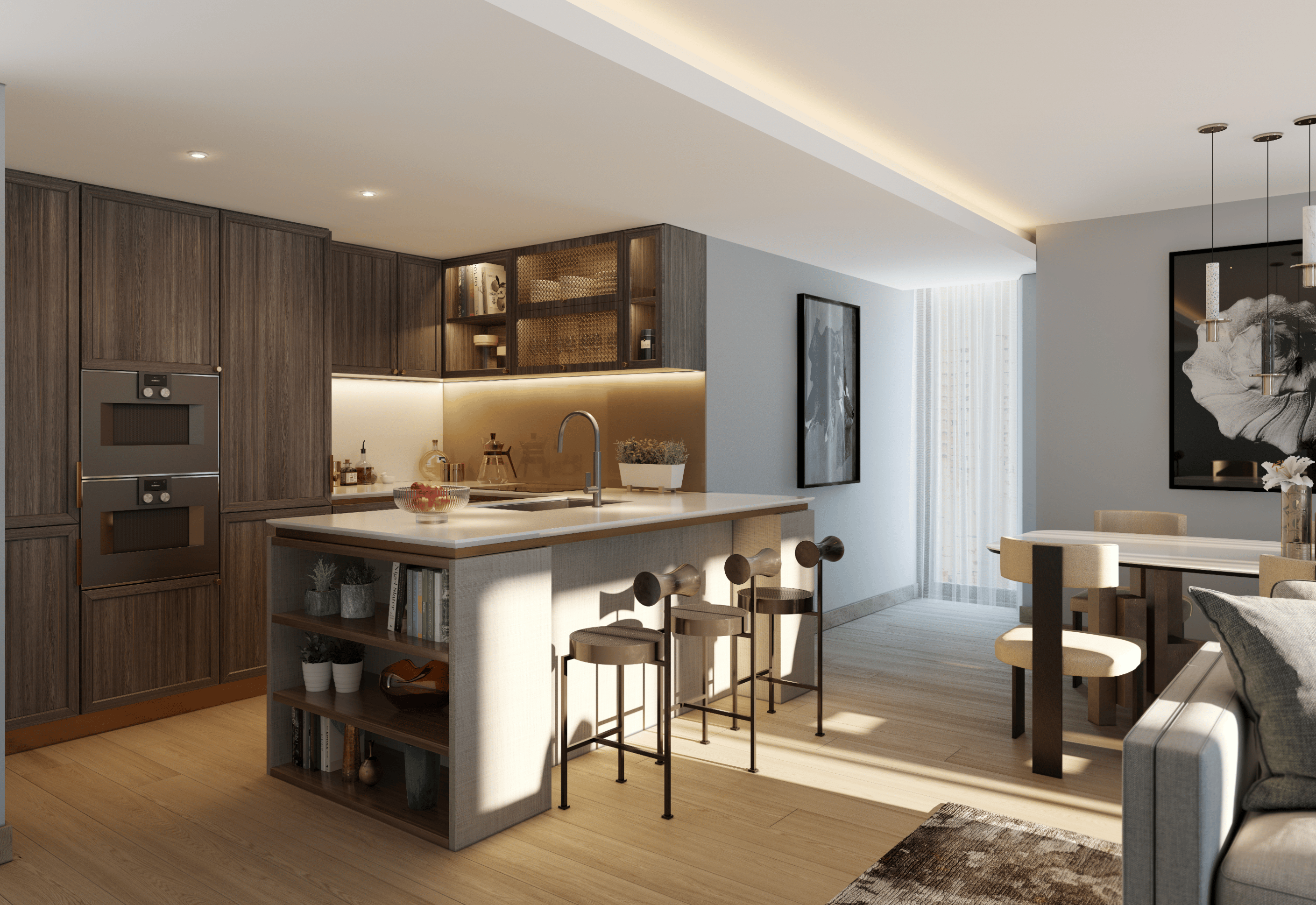 "I was honoured to have been involved with the design of such an iconic building. We were very conscious of incorporating into the design existing architectural and historical features and references, and combining these to give a feel of luxury through materiality and integrity of design."
Fiona Barratt-Campbell,
interior architect.
"很荣幸能够参与设计这座非凡的地标建筑。我们着力保留原建筑的特征和历史特色,并配合精心选材及匠心设计,缔造弥足珍贵的精致住宅。"
菲奥娜·巴拉特-坎贝尔,
室内建筑师
「很榮幸能夠參與設計這座非凡的地標建築。我們著力保留原建築的特徵及歷史特色,並配合精心選材及匠心設計締造彌足珍貴的精緻住宅。」
菲奧娜·巴拉特-坎貝爾,
室內建築師。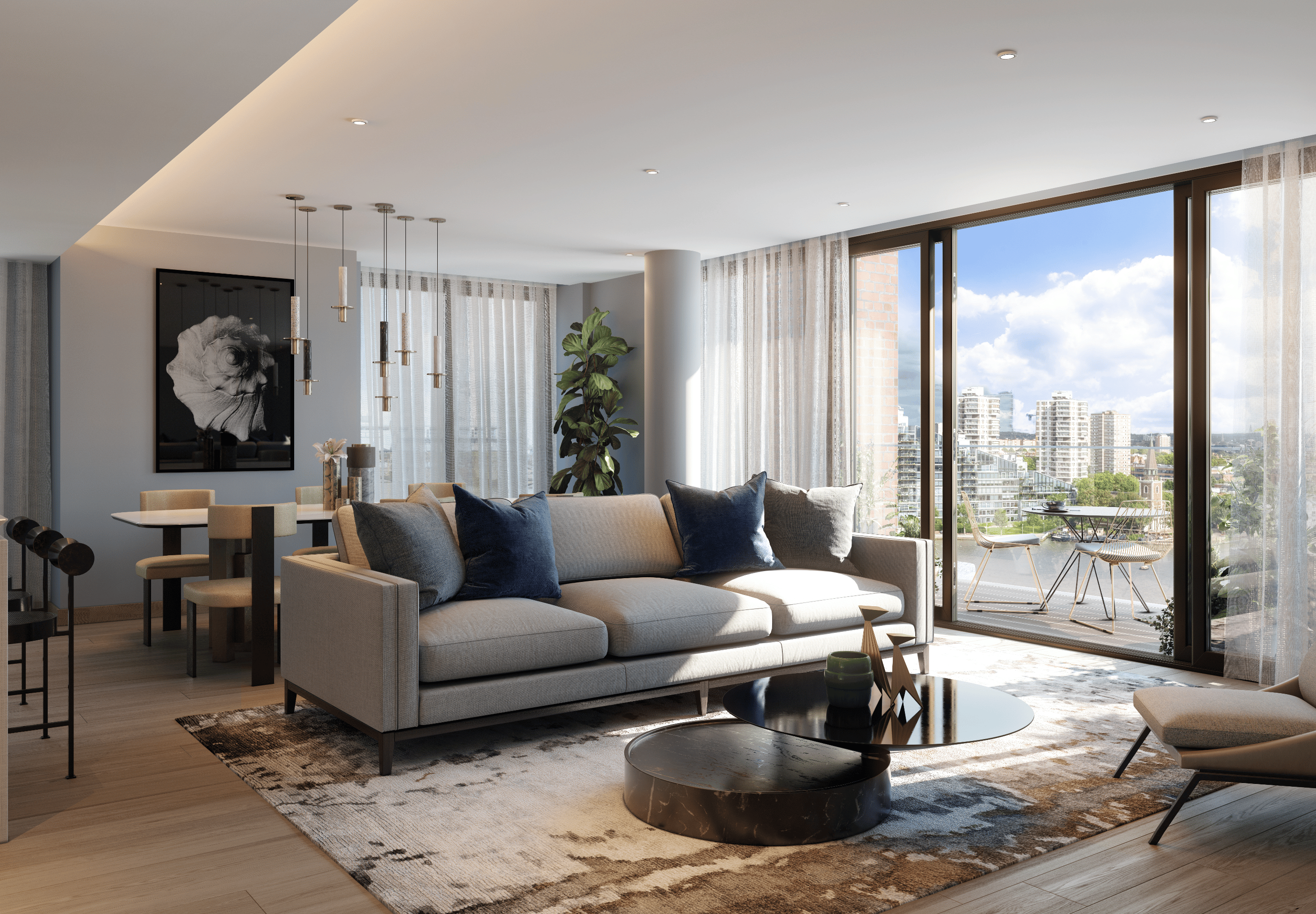 Where quality is unconditional: from handmade tiles to bespoke vanity units, with lighting to enhance the tones, and colours to suit the mood.
追求优质,从不妥协:手工瓷砖和定制梳妆枱,加上灯光色调营造气氛。
追求優質,從不妥協:手工瓷磚及定制梳妝枱,加上燈光色調營造氣氛。